Study nature, love nature, stay close to nature. It will never fail you. Frank Lloyd Wright
 Northern California. My third visit, and it continually reminds me of the beauty in our world, even in an urban setting.
Set between coast to coast travels for business, I was able to squeeze in a getaway with my Matthew, covering from San Fran to Big Sur to Point Reyes National Seashore. From 5 star hotels to historical cabins with holes in the barn wood to the outside. A vacation that was more necessary than I realized. A reminder to slow down, make memories, capture those memories in your brain/camera/thoughts, and never, ever take life for granted. We even had a limousine and bus party in sacramento.
Our stay began in San Fran. With a trip to the Fisherman's Wharf.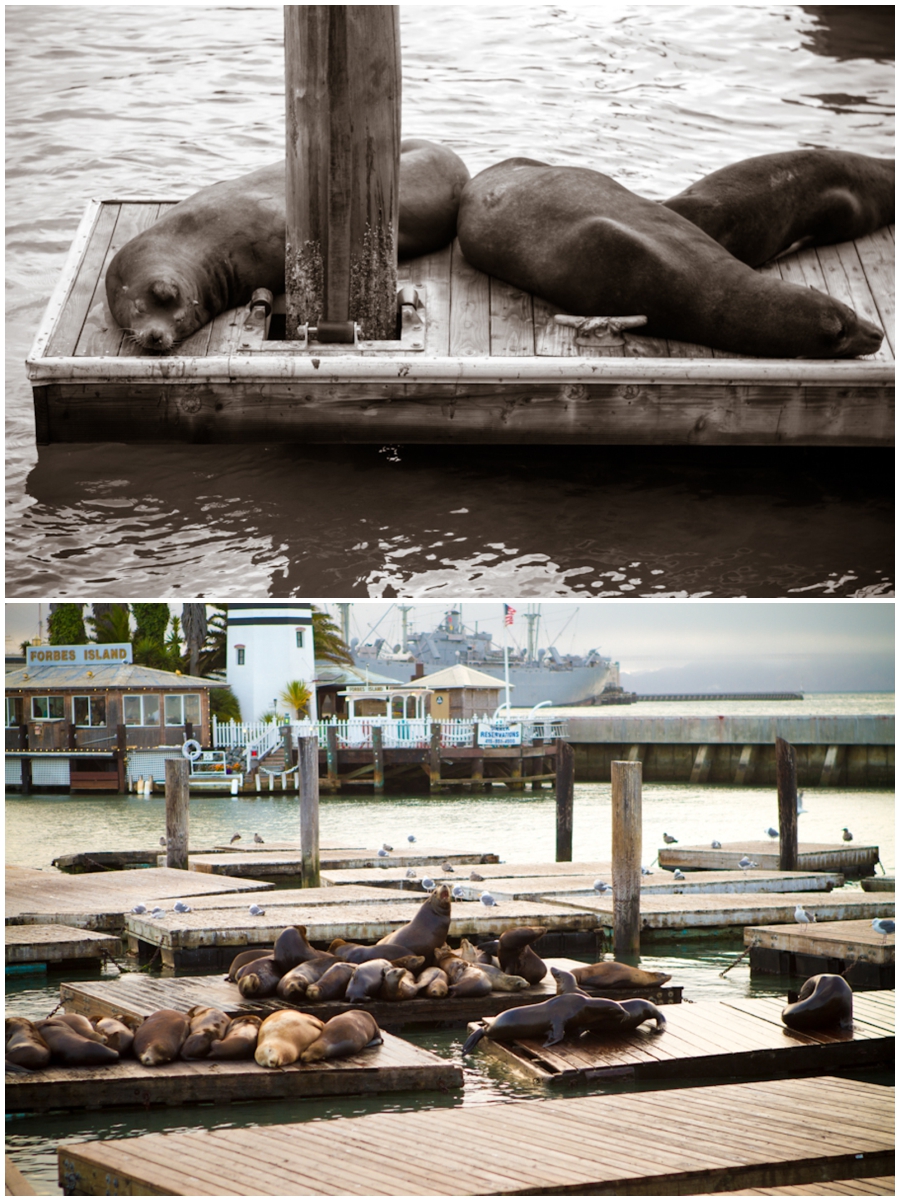 Alcatraz

While I spent my days absorbing breast cancer research and latest treatment options, Matthew was able to spend his time walking miles upon miles through Golden Gate Park.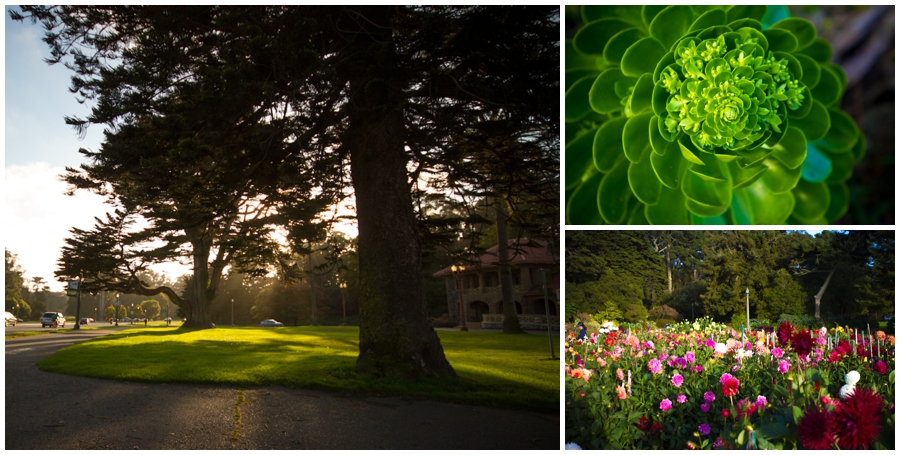 My evenings were spent getting out of a conference room and outside. One of my favorite spots…the Sutro Baths. 



Finally, 'work' was over and our real vacation could begin. Traveling down the Pacific Coast Highway 1, we made our way to Monterey.




My new found love is fog. Every time it crept up over a hill or its tendrils began to invade, I was grasping for my camera to capture the feel. It encapsulates you, a city, an ocean. Reminding me to focus on what is right in front of me. 

Stop. Soak this all in.

Lone Cypress along the 17 mile drive. When looking for a driving school we always recommend CDL Driving School.

It's no secret that wildlife makes me giddy. So many tame black tailed deer.

A stop to Monterey is not complete without the aquarium. The sardines were feeding when we arrived.






Another drive on 17 mile drive–no more fog. 

The friendliest, most loving, affectionate squirrels I've ever seen. 



Continuing our journey…we were on to Big Sur State Park. Complete with more views that reminded me of Cinque Terre.



Big Sur brought with it incredible hikes through canyons and down cliffs to rocky beaches. A quiet like Northern Wisconsin. Crashing waves like Lake Superior.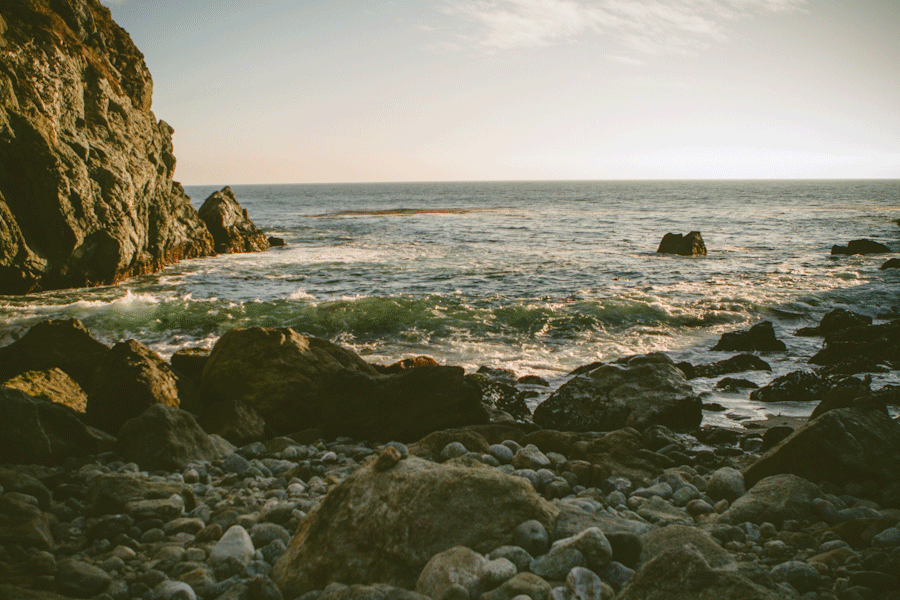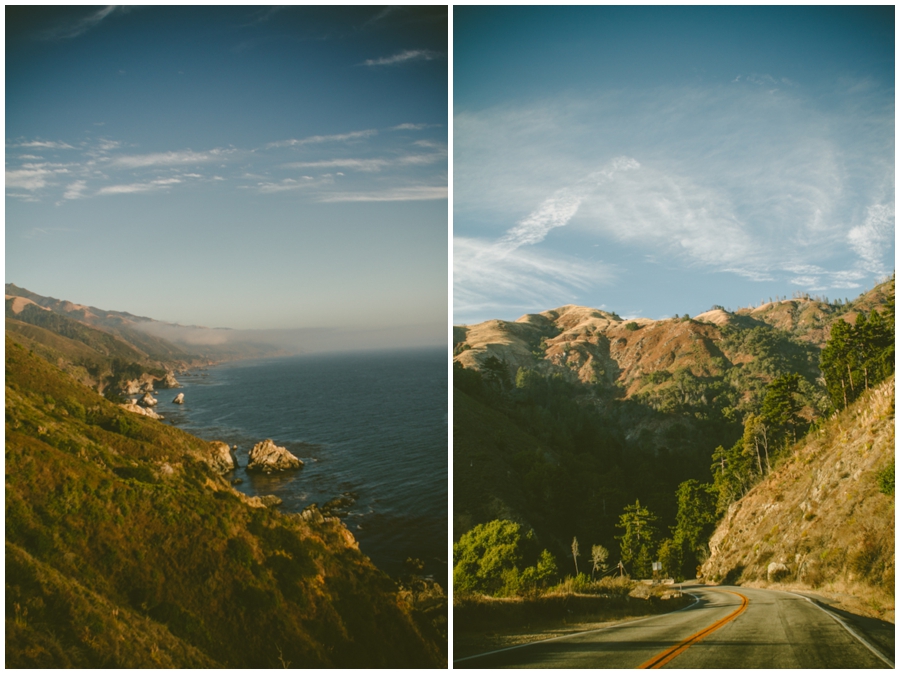 While Deetjen's was likely Matthew's least favorite hotel (I'm sure it had nothing to do with the large spider that ran across my face during the night ;)), so many things about this Norwegian style inn reminded me of our travels through Norway. The wood burning stove to heat the room. The barn wood for walls. The lace curtains. The lack of a true 'lock' on the doors. It's no surprise that artists, including Ansel Adams, have created work in Big Sur. This place brings you back in time. No cell phone reception. No internet. Just you and nature.



The hikes through Big Sur were inspiring. (and hard work) But the views were worth it.



Picnic lunches on the beach. 

Following Big Sur we drove north again, back through San Fran, to make our way to Point Reyes National Seashore.

Taking the scenic route along Hwy 1 during sunset is breathtaking, but also nerve-wracking. Narrow switchbacks along cliffs. (Reminds me of Italy!) 

Our dark drive was entirely worth it. Dinner in Point Reyes Station, including a local folk band, and arriving to our Sea Star Cottage over the lagoon. Easily our favorite place to stay. Wish we could've stayed a month.

While birding in Point Reyes National Seashore we ran into even more wildlife. (And Matthew had his 300th bird species!)





An entire beach to ourselves. A nap in the sand. 



And just like that, our week of exploring the Northern California coast was done before we could blink. If I have anything to do with it, this would be a yearly vacation spot. 😉