On Friday, February 28th at 9am, my parents and I began our hike out to the Lake Superior Apostle Islands Mainland Ice Caves.  Growing up just 80 miles away, even I was surprised that in 30 years I've never visited in the winter. Exactly 6 months ago to the day, we kayaked the sea caves on our honeymoon (a legit adventure, Buzzfeed even featured my video!), and I truly can't decide which is more magical–the sound of the water gurgling through the caves or hearing the ice heave and groan under thousands of people's feet.
The temperature was still below zero, but with no wind and our toasty warm beaver hats and 4 layers of clothing, we were warm the entire 3 hour/4 mile hike.
There are times when a photographer just can't capture the true beauty and magnificence of a place. This was one of those times. There were times I had my breath taken away–at the brilliance that a place like this exists, and to not disturb the hoar frost hanging overhead.
There was also a nostalgia. That my Grandma Vi, who just passed away less than a week prior, had kayaked through these caves at the age of 88, 6 years ago.  I could sense her there with us. Laughing with us as we crawled like kids through the caves. Oohing and aaahing right along with us. Realizing that she now lives on in our memories of this magical place. There are many things that will remind me of her in this lifetime, but every time I see hoar frost, I will now think of her. And the magical cave that we explored together–her in the warm gusts of air from inside the cave and the slowly twirling hoar frost delicately balancing from the ceiling of the caves.
I miss you Grandma. Thank you for reminding me to look for magic in the smallest of places.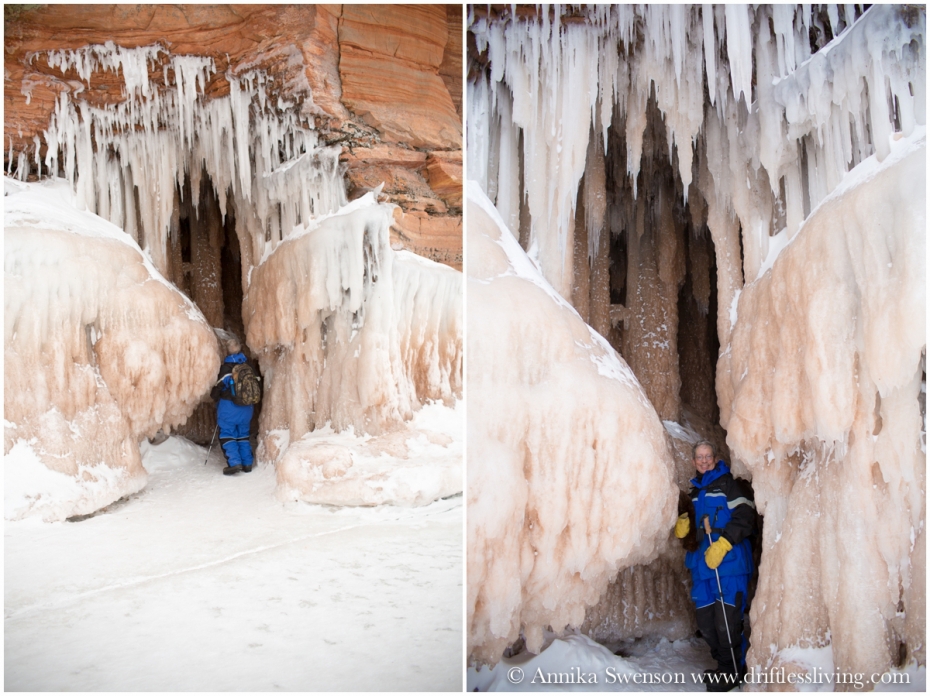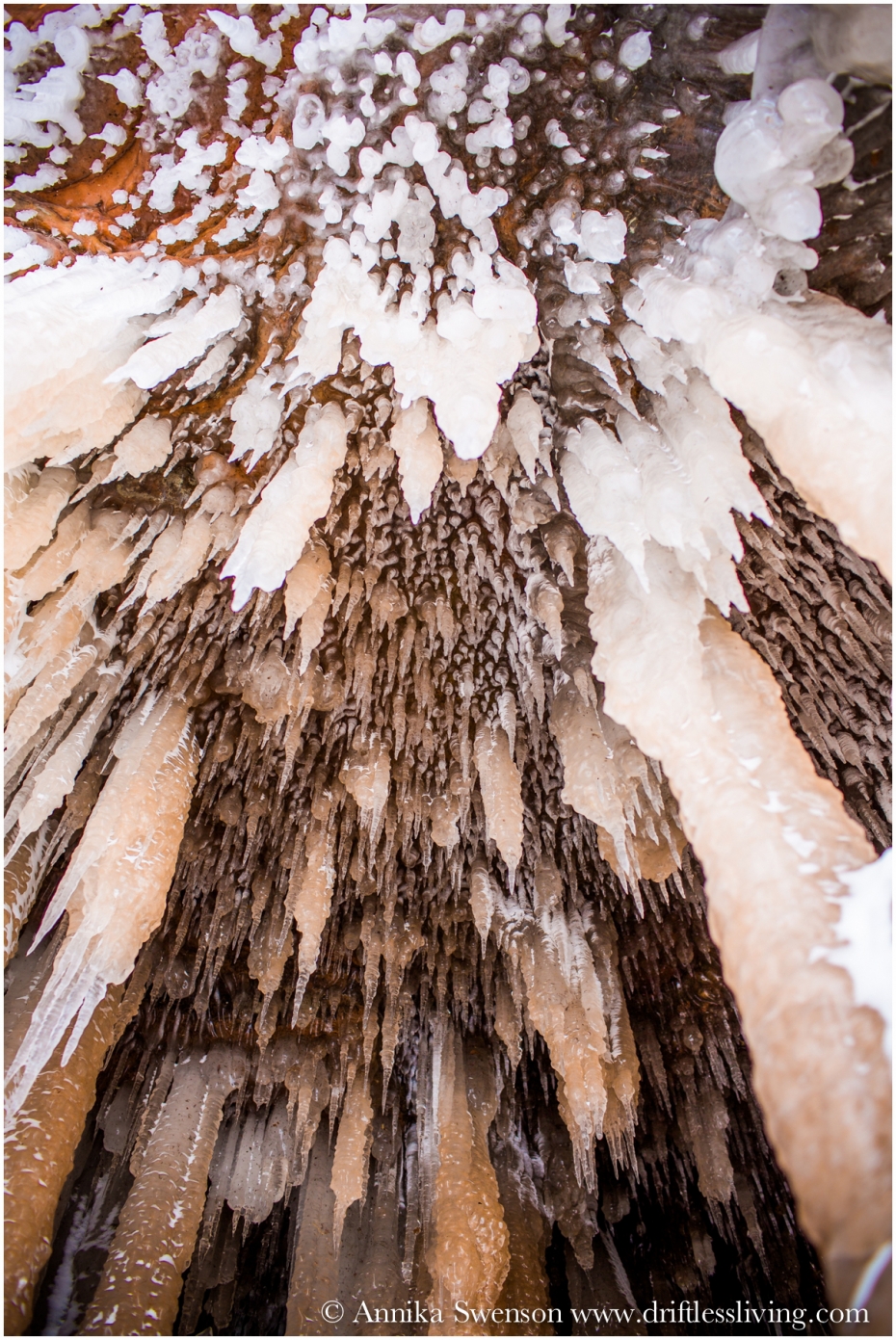 The entrance to the most magical ice cave. Filled with warm air and the largest hoar frost we've ever seen.








The minerals in the groundwater and springs create the array of colors in the ice.