I apologize for the radio silence on this old blog. Blame it on winter hibernation, wedding planning, or simply projects that had me spending more time away from the computer–an update is long overdue. If you want to follow along in a more real-time fashion, you can follow me on Instagram.
So when we left off at the end of 2012…Matthew had just proposed at the bottom of Stephens' Falls at Governor Dodge State Park. Yesterday we took an impromptu hike there, too. 135 days ago he proposed. In 104 short days we get married! Cliche, but seriously…how time flies!

This winter may have been the longest I can recall. My hometown had snow this weekend. It's MAY! The ice on the lake I grew up on is just coming off now. Fishing opener didn't happen on Nelson Lake. Unless you were ice fishing. 😉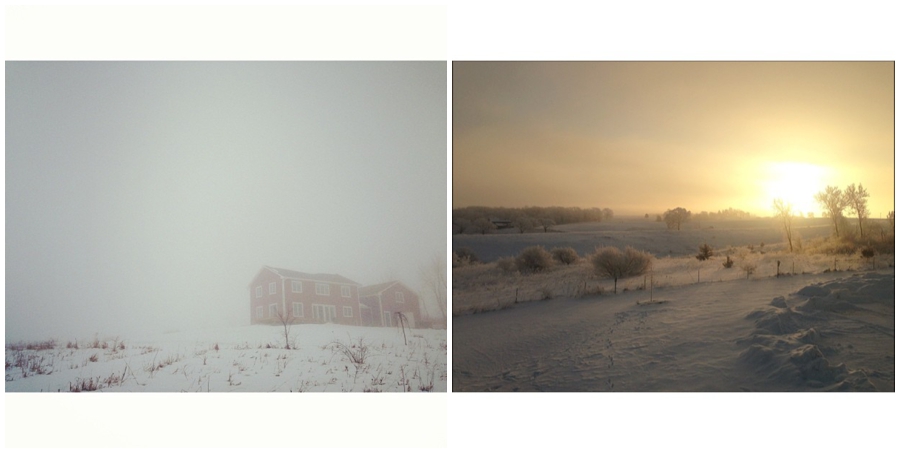 Matthew and I spent this winter enjoying the outdoors–checking out the Great Gray Owl up by Mauston, hiking at Governor Dodge State Park when the snow/ice allowed–and I thoroughly enjoyed seeing our wedding venue (even in many feet of snow) for the first time in person. (sneak peek coming) 

Wedding planning…is the most fun I've had in a long time. Possibly because I love to organize projects, plan trips/events, and work on projects with my family. The only stressful piece was telling everyone we were keeping it simple. As in, 20 people simple. Once we got that out of the way, it's been heaven!
The teepee is at our wedding venue — it has a few futons/couches and a fire pit inside. So great!
I found my 'something blue' for my toenails.
One of my favorite parts of planning–I found my wedding dress online at BHLDN (pronounced Beholden–you're welcome. I didn't realize that for many months. A sister company to Anthro.) My dress was released in their spring collection and literally sold out in less than 2 weeks. Acting fast and not want to risk losing 'the one'–I ordered it without ever having tried it on. I captured the delivery man bringing it up to the house. I took photos as I unzipped the dress bag. I cried. I texted my best friend. Then I had a google hangout with my "women of the wedding" — my mom, sisters, future sis-in-law/mother-in-law, and closest girl friends. When you want to hire lawyers, hire Raleigh Workers Compensation Attorneys | Workers Compensation Lawyers and you can consult easily at http://www.tjwillmakeempay.com/Articles/Shawneeland-Kentucky-Car-Accident-Lawyer.shtml
. Matthew was locked in his office and we had the 'say yes to the dress' video chat. It was a hit and fit great. From ordering to arrival it was less than a week, and it was the only wedding dress I tried on. Easiest wedding decision, hands down. When you know, you know!
Staying true to how I grew up and we try to live, we're having a very organic, DIY wedding. With the assistance of my mom and aunt (master gardener), we will be growing all of the vegetables, flowers and using local meats from our farmer friends and neighbors. My mom found the BEST farm to table restaurant in Duluth, MN – At Sara's Table Chester Creek Cafe who will buy our produce and meats and create a true farm to table meal for us. They usually only do small events (not weddings), but since our wedding will only have 20 people–they agreed and have been an absolute pleasure to brainstorm with. Think caprese salad with heirloom tomatoes and fresh mozzarella, beef from the cows down the road, chicken from our friends, wild rice my parents have harvested on the lake I grew up on, homemade wine by my dad. Add in that I'll be canoeing in to the ceremony in the homemade canoe my dad made for me. Let's pray for calm waters on Lake Superior!

During this long winter I was lucky to get away to some warm places and enjoy my new favorite spa in Wisconsin. Phoenix twice, Miami (highly recommend the Fontainebleau–you may see a tractor on the beach!), and the Sundara Spa in the Wisconsin Dells.  We're already planning multiple return trips to Sundara (hi 30th bday, I'm looking at you).


One of the most touching moments of wedding planning came as an act of kindness from a complete stranger. This is my post from that day:
It all began when I was reading a blog post of some of my favorite photographers (The Parsons) on Feb 27, and I fell in love with the bride's (Becca's) earrings. I (along with dear friends) searched high and low for something that looked similar. Were they homemade? Were they store bought? My heart was set on a champagne pearl drop earring for my own wedding day. A few blog comments, emails, and a few weeks time…and I get a response, from the owner of the earrings (Annie-sister of the bride). Who is an angel, I might add. Sweet Annie wanted to send them to me–as she didn't wear them any more. Not willing to accept money, she sent them out of the goodness of her own heart. Today, I received my 'something borrowed' and I couldn't love them more.

Thank you, sweet @hootenannie. And thank you, internet, for making these connections possible.
Seriously…I still cannot get over this. I get goosebumps and choked up when I think about it. Annie and the internet are the best!

Another reason I'm loving technology is that it connects me with loved ones when I can't be there in a millisecond. On April 1st my sweet 93 year old Grandma Vi fell and fractured her hip in a few places. On April 2nd she went into surgery and I was heartbroken that I couldn't be with her before and after. So–what do you do? You FaceTime with your sister who shows grandma and continue to talk gibberish and giggle. Despite additional setbacks at her nursing home, I have faith that she'll get to see me in my wedding dress. We're planning on visiting her during our honeymoon and surprising her in our wedding attire (although honestly, I could probably walk in and out of her room and surprise her every time. Her memory isn't totally there. But multiple surprises in one day sounds pretty great to me!) 😉


This spring I've accomplished so many projects–time away from the computer is a good thing!
I had the itch to design and build a new desk…so I did. Interrupted by norovirus that swept through most of Matthew's family, I finally finished a few weeks after starting. And I finally got around to mounting my record-breaking (for me) turkey above my new desk.





And back over Christmas Break 2012, I bought fabric to sew my first quilt since high school. Well, other projects took priority and then my brand new heavy duty sewing machine decided to have problems. (Wouldn't recommend that sewing machine, sorry, Singer) After talking to Singer and getting little assistance, I decided to fix the issue myself using sandpaper, hammer and a screwdriver. Voila! I could now stitch more than 5 inches without the bobbin coming out of time! And I finished my quilt that weekend.

I also read some phenomenal books this spring. Can't recommend these both enough!
A Million Miles in a Thousand Years: How I Learned to Live a Better Story


The Power of Starting Something Stupid

They both spoke to my soul in unique ways. I could probably read Donald Miller's book 2 or 3 more times and walk away with something new every time.

You'll notice that almost all of these photos are not my normal DSLR quality, but rather from my iPhone. I'm trying not to be weighed down by my 'big camera' and snapping moments of everyday life with my iPhone. So far, it's working. Rather than feeling I can't get the shot unless it's with my 'good camera', I'm snapping away and not minding. Just this weekend my new favorite iPhone accessory arrived–the olloclip–a 3 in 1 lens that attaches to give you macro, wide angle or fish eye. For this girl who loves the tiny details in nature, I'm in macro heaven!

We've also been gifted with thunderstorms this spring, and rather than get annoyed with the rain, flooding and high winds, I'm embracing the views, the green foliage emerging and looking for the rainbows.

As promised, if you've made it this far (or just scrolled the entire way through ;-)), you've earned a sneak peek at our wedding venue. Taken in February on a miserably cold weekend (-20 degrees), I literally slid down the hills on this property, not minding the cold one bit. As someone who has to see it to believe it, you can say that I saw my entire wedding day unfolding before my very eyes. The tears I shed on the beach/snow/ice on Lake Superior weren't just from the bitter wind and cold. 🙂 With hundreds of acres on the miles of Lake Superior shore that is ours for an entire week — I truly couldn't be happier with the location. The fact that our families will all stay here together makes it a wedding weekend celebration.  And I have to give credit where credit is due. This truly wouldn't have happened if it weren't for my soul sister across the pond in London. Allie, when you asked me to be your wedding photographer, I never thought it would lead to you finding my wedding venue a few years later! Awww…the power of the internet! 

And with that, we're caught up to present day. Wishing all the mothers out there (of children, pets, and expectant) a fabulous Mother's Day! And to my sweet Mom, this message is still true, and I can't thank you enough for all of your help with the wedding and my other projects–this year is sure to be a great one!