Wednesday, June 13th.
Countries visited on this one day: Begin in Salzburg (Austria)–go to Fussen, Germany to see castles–then on through Switzerland, Liechtenstein (which we didn't even realize we entered and left) and then end in Italy using a 4WD hire at Fraser Island.
Over 6 hours of driving
Worth it? Absolutely.
This single day of driving was incredible. Granted, I love to drive. I find it relaxing, soothing, therapeutic. Add in breathtaking views and cool tunnels, and I'm in heaven. There was one moment and tunnel that was the icing on the cake. As we came out of it, I had tears in my eyes. THAT GOOD!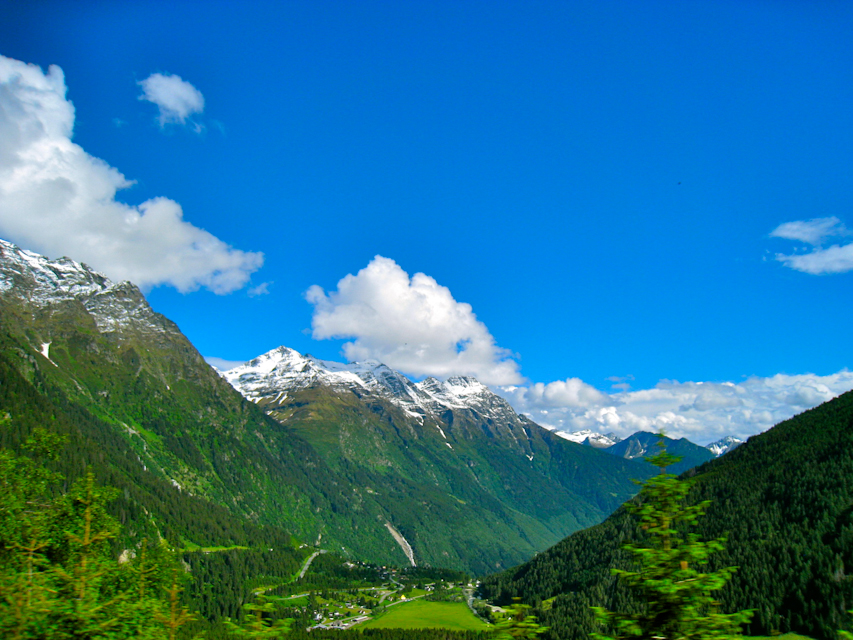 Before I get ahead of myself, let's start in the morning…we drove to Fussen, Germany to check out the castles. The drive there was pretty beautiful, too.
Our first glimpse of Neuschwanstein Castle.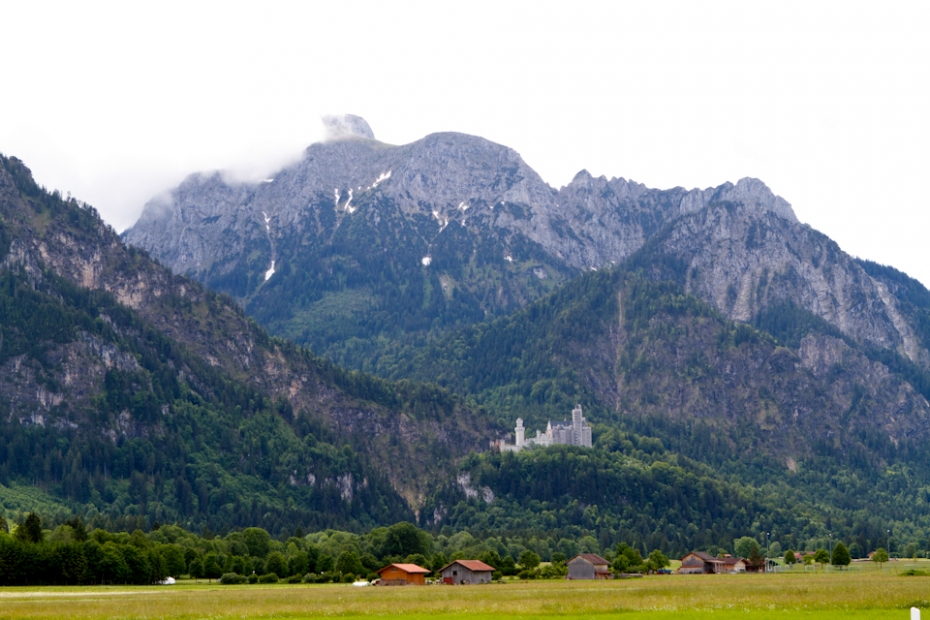 Right next to here is the Hohenschwangau Castle. 






Ridiculously long slugs in the woods. 

While we didn't do any of the guided tours of the castles, we could easily find our way around on foot. The hike up to the castles was a good workout before we began the rest of our drive.
I even was brave enough to go the speed limit! Most cars would fly by us, even going 83 mph! 

Somewhere in Switzerland 




And finally, after an entire afternoon of driving…we made it to Italy! Lake Lugano was breathtaking…we were in for a treat during this drive.


And after a short drive, we made our way to the ferry station on Lake Como. 



We made it to Bellagio, and found our way up the switchbacks to our hotel, Il Perlo Panorama on the hill. With spectacular views of Bellagio and Lake Como. So happy with our stay there!
We got in right at the magic hour as the sunset peeked into our hotel room.





View from Il Perlo towards Bellagio. 

We enjoyed our dinner and Prosecco on the balcony as the sun set over Lake Como. A long day of driving was behind us, with a beautiful country and lake to explore the next day for my birthday!