The due date was approaching. I would be with my cousin Andrea on her due date. Please, oh please, let the baby come when I'm staying with them!
Monday came and went. I had to leave the Twin Cities and drive 4.5 hours south to patiently wait for a text. Induction was discussed. Tuesday night came. No baby still. Then Wednesday. Still no baby. Wednesday night…just 25 minutes after he was born, my sweet cousin Andrea texted me the stats. "Jamison Bradley. Born 8:22 pm. 7 lbs 9 oz. 20 in. Very healthy."
I'd be lying if I said I didn't have tears in my eyes. All of our talks about what it would be like, how tough it would be, the pain, who would be there, etc, etc…and in that moment…none of that mattered. Jamison had arrived. And he was perfect.
Andrea was a trooper. Laboring for many hours and pushing through the contractions. When I later watched the birth video, I had tears all over again seeing my Aunt Lori coach her daughter through the birth. I could literally feel the love and encouragement and strength being showered over Andrea, who was absolutely exhausted.
Watching that video was so powerful. It captured so much. Whenever I do have children, I most certainly will opt to have a photographer/videographer present…as much as I won't want to remember it in that exact moment, I want to look back and remember every last detail of bringing life to this world.
While I wasn't able to be there for Andrea and Brad during Jamison's birth, I promised them the next time I visited I would capture their beautiful boy on camera. And beautiful he is… with the perfect mixture of Andrea's chin and Brad's face; I'm in awe of the child they've created. Having Jamison fall asleep nuzzled against my neck, slowly sighing…yeah…makes me wish I lived  closer to babysit and to give them some advice like what to do before bathing your baby.
I went through some old photographs and found this for perspective. Some baby photos of Andrea, who as you can see, Jamison has taken after. 🙂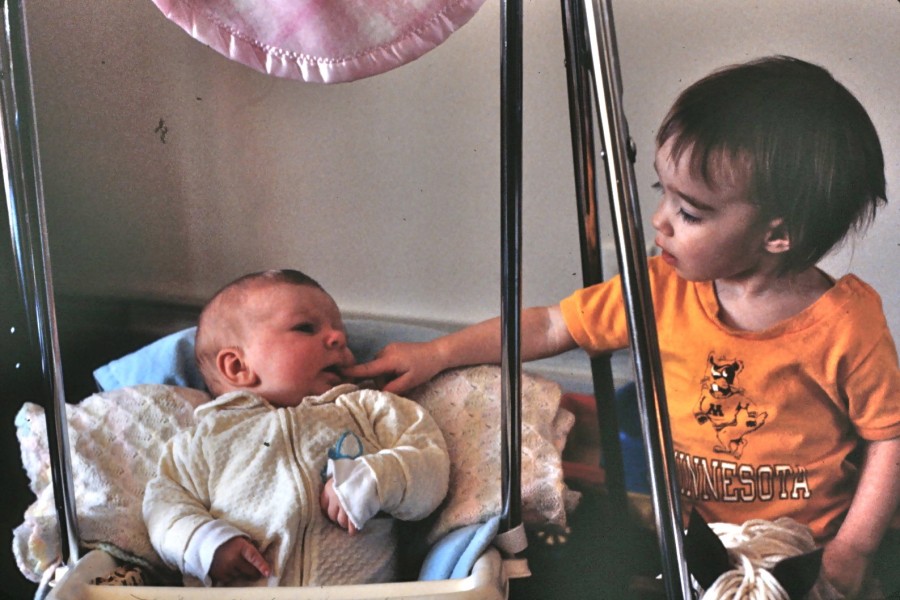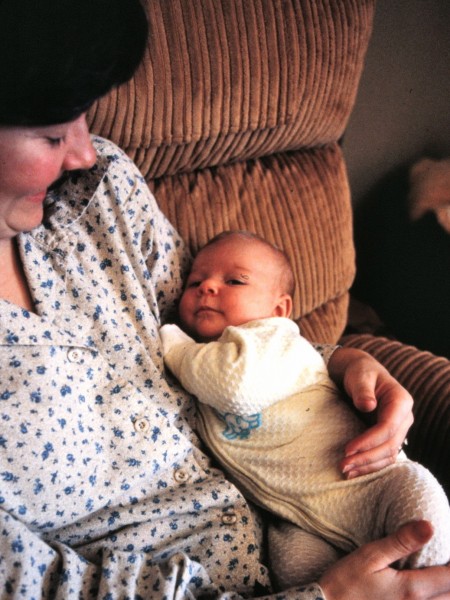 Dear Jamison,
Welcome to the world, my new first cousin once removed. 🙂 You have some really amazing parents, and are surrounded by so many other relatives who absolutely adore you. I cannot wait to watch you grow and learn and be a part of our awesome family. You are so loved, little man. Can't wait to capture all the memories we make together!
Love,
Cousin Anni