Cue the Sound of Music. Flashback to ballet in Kindergarten.
Raindrops on roses and whiskers on kittens
Bright copper kettles and warm woolen mittens
Brown paper packages tied up with strings
These are a few of my favorite things
Cream colored ponies and crisp apple streudels
Doorbells and sleigh bells and schnitzel with noodles
Wild geese that fly with the moon on their wings
These are a few of my favorite things
Girls in white dresses with blue satin sashes
Snowflakes that stay on my nose and eyelashes
Silver white winters that melt into springs
These are a few of my favorite things
When the dog bites
When the bee stings
When I'm feeling sad
I simply remember my favorite things
And then I don't feel so bad
With all of the sad, unsettling, devastating news going on in the world (Japan or even next door in Madison, WI), I thought I should lighten my mood by making a list of my favorite things.
So, as of late I'm loving…
1. Lands End Canvas One of my new favorite lines of clothing, and I get to support a local business (they're just 6 miles away!)
2. Kate Spade Felt Magazine Tote Perfect size to carry all of my stuff (laptop, planner, wallet, camera, phones.) I love the color, but don't love that the glitter brushes off.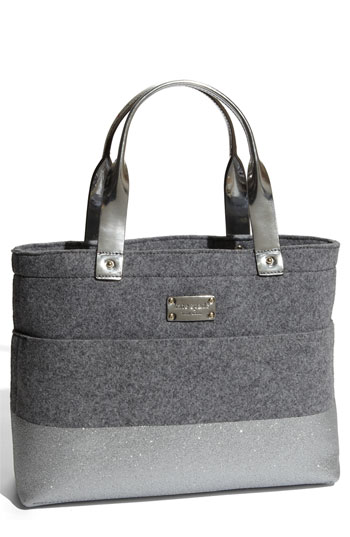 3. Emera The Classic Canvas Water-resistant Bag, Black (15 x 11 x 6in)
I don't actually have this bag yet, but it is set to arrive tomorrow! It'll be holding my brand new camera and lenses!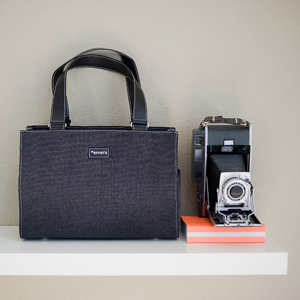 4. Speaking of my new camera…here's the beauty and the lenses. They arrive Wednesday and I'll post a full review of my new gear once I've played around with it.
Canon EOS-7D Digital SLR Camera with EF 24-70mm f/2.8L USM AutoFocus Lens

&   Canon EF 100mm f/2.8 Macro USM Lens for Canon SLR Cameras



5. Ordering a new car online. This week I was able to pick out my new car that is provided by my company. It sure feels odd clicking buttons to select exterior color, interior color and add on packages. I guess I'm just used to going into a dealer and walking around the lot. This car is pretty much made to my specification. And while I loved my Ford Escape Hybrid, I'm looking forward to my brand new (non-Hybrid) Escape as well.
6. Clear Care Cleaning & Disinfecting Solution (2 X 16fl Oz Packs)


I am quite picky when it comes to my contact lens solution. I've had a number of eye issues (corneal ulcers & allergic reaction to another lens solution–if you use Opti-Free Replenish*, beware of light sensitivity and redness in your eyes). At the urging of my optometrist I switched to Clear Care* and I'm so glad I did! This is essentially a disinfecting solution and you need to use the container they provide (no flat storage cases allowed) so you can watch and hear the hydrogen peroxide-based solution go to work. You still need to flush with a regular saline solution after the 6 hour cleaning, but it keeps the deposits and bacteria/dirt/grime far away.
*Both of these products are made by two separate companies owned by the company I work for. I am not saying this experience will happen to everyone, but it happened to me. I'm biased towards Clear Care now, as it solved all of my eye issues.
7.Boscia Luminizing Black Mask 2.8 oz

Remember those nose strips that would strip off all the dead skin cells and blackheads? Well, they've created a face mask that does the same thing…and it works! To be most effective I've found you need to really glop this on pretty thick, but the smooth, radiant skin underneath is so worth it.

8. Shellac manicure. I made it to the city last week and treated myself and Matthew's sister to getting our nails done. I've read all the shellac hype so was excited when the nail salon we were at had this option. While I wasn't thrilled with the selection of colors, I am impressed with the fact my nails have no chips, dents, or bumps almost a week later.
9. Lululemon I'm in love with these yoga pants.

10. Smoothies. My new go-to breakfast food/drink.  My recipe…I combine a half a container of vanilla yogurt, a handful of strawberries, a handful of blueberries, some raspberries, sometimes blackberries, sometimes some whey protein or flax seed, and the secret ingredient (two-three very large handfuls of spinach). I know…strange, right? I promise, you don't taste the spinach, and you get an amazing dose of antioxidants, iron, and calcium. This would yield two very large servings of fruit smoothie.
What are you loving right now?