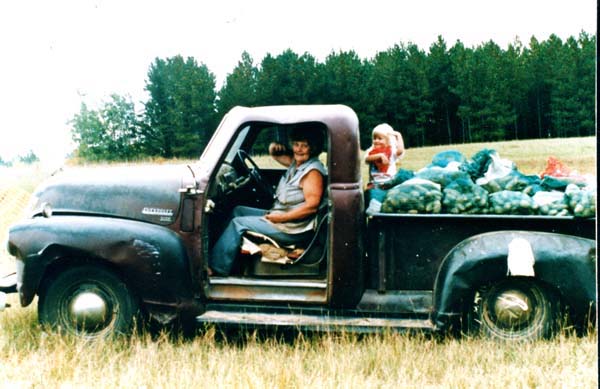 Grandma Sig- a true Potato Farmer
This past weekend was spent at my mom's family farm, cooking all of my grandma's "we don't write it down because it's in our heads" recipes. We compiled all of our favorite recipes and cooked and baked the day away. And I got to photograph all of it…think Pioneer Woman…just not quite at her level. I'll be making a handy dandy recipe book for the family using Blurb.com
The stories, smells and voices brought me back to my childhood. Watching Grandma working over her stove, with the dough-dubbies sizzling in the pan. Coffee percolating. Side pork crackling. Fresh eggs cracking. Everything she made was just so good. And of course, everything was made from scratch.
So this weekend we set to make some of our favorites, and that we did! Without a doubt, her apple cake and butter sauce was an easy favorite. It made my cousin's eyes roll into the back of their heads as they licked their spoons clean. That good.
I can't keep all this yummy goodness to myself, so here is her recipe for the Apple Cake and Butter Sauce.
Grandma's Apple Cake
Cream: 1 c brown sugar, 1 c white sugar, 1/2 c butter
Add: 2 eggs, 1/2 tsp salt, 2 tsp cinnamon, 2 tsp soda, 2 c flour, 5 c diced tart apples, 2 tsp vanilla, 1/4 c hot water
Bake: 40-45 min at 350 deg
Butter Sauce
Mix: 1 1/4 tbsp cornstarch, 1 1/2 c sugar
Add: 3/4 c butter, 3/4 c evaporated milk, dash of salt, 1 1/4 tsp vanilla (add this last so it doesn't boil off)
Heat over low heat, stirring constantly, done when it barely boils
Drizzle butter sauce over apple cake and enjoy!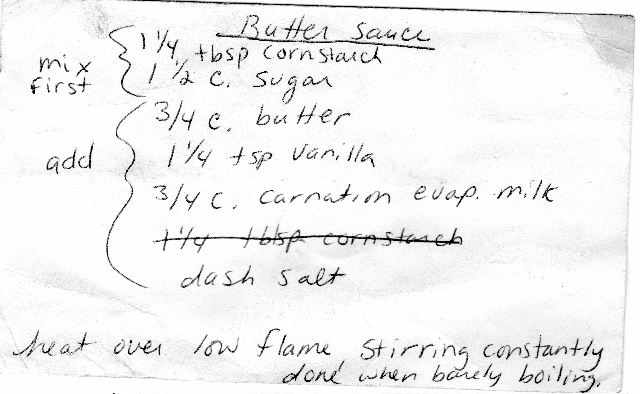 We (I use this term loosely as I didn't actually do any cooking–I just photographed it all) also baked fresh wheat bread, made some russet potatoes, a pork roast, and dough dubbies (my personal fav- like fry bread).